The Team
The people behind the Terminal Modernization Program blend the creativity, know-how, and insights of experts from the Pittsburgh region and the international community.
A World-Class Team for a One-of-a-Kind City
Pittsburgh deserves a world-class airport. That's why Allegheny County Airport Authority has selected world-renowned architectural and engineering firms with local ties to collaborate on the design of the new terminal.
Gensler, headquartered in San Francisco, CA, and HDR, headquartered in Omaha, NE, have entered into a joint-venture agreement to design and deliver the Terminal Modernization Program (TMP). The joint venture team has formed an association with luis vidal + architects, headquartered in Madrid, Spain, to develop the architectural design vision for the new terminal that consolidates check-in, ticketing, security and baggage operations into one connected facility. HDR will handle engineering implementation of the design.
Be sure to check back here as the TMP evolves and the team expands.
About the Program Management Team

Jacobs, with offices in 400+ locations around the world, has managed projects at Mumbai International Airport and the Abu Dhabi International Airport expansion. Jacobs is a leading aviation consultancy and program management firm committed to providing national and global experience and leadership to its projects worldwide.
They have held contracts on more than 500 airport projects and have been responsible for the successful delivery of 20 major aviation programs in the past 20 years. Jacobs has been highly ranked in the Top 20 Design Firms by Engineering News-Record in 6 categories and ranked second on Giants 300 CM Agent + PM Firms.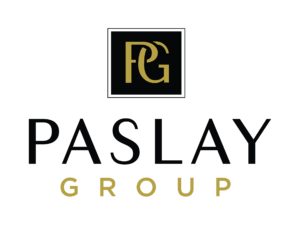 Paslay Group (PG) is an award-winning professional management firm that specializes in advising and representing owners throughout the life cycle of large, complex capital development programs. PG is based in Irving, Texas with additional offices in Sacramento, California. PG has represented airport owners on some of the industry's largest aviation development programs with current projects at Sacramento and LAX Airports. PG approaches each capital development program from an owner's perspective based on individual conditions, challenges and needs.
PG is working as an extension of the airport's Executive Management Team to oversee the efficient and cost-effective execution of the Terminal Modernization Program.
About the Architectural Design and Engineering Team

Gensler, which has offices in 46 cities around the world including in Pennsylvania, designed the 32-story Tower at PNC Plaza in Downtown Pittsburgh, along with Incheon International Airport in Korea. From facilities serving executive or regional aircraft to those at the largest, most prestigious international hubs, Gensler provides experience-focused, award-winning, responsible design.
Gensler is consistently ranked among the top architecture firms by publications including Architectural Record and Engineering News-Record and their work at the Jackson Hole Airport, noted for its efficacy and regionally inspired ambiance, was awarded the AIA Institute Honor Award for Architecture.
HDR, as part of the joint-venture agreement, will handle engineering implementation of the design. The portfolio of HDR, which has 10,000 employees and more than 200 offices worldwide, including an office on Stanwix Street, Downtown, includes universities, hospitals, modernization of the Honolulu International Airport, and locally, the Greenfield Bridge replacement project.
HDR is consistently ranked among the top firms by Engineering News-Record, World Architecture and Healthcare Design. It has won four Grand Conceptor Awards from the American Council of Engineering Companies, the nation's top civil engineering honor. The firm is also noted for innovations in green building design and sustainability.
luis vidal + architects, which has offices across Spain, the UK, Dominican Republic, Chile, and the U.S. cites Terminal 2 at Heathrow Airport among its impressive list of projects. In the U.S. the practice is currently working at the international airports of Denver, Boston Logan and Dallas Fort Worth. Vidal himself also was a leader of the design team of the Terminal 4 project at Madrid-Barajas Airport in Spain.
Founded in 2004, luis vidal + architects received the Skytrax World Airport Award for World's Best Terminal – Heathrow Terminal 2. The firm has developed more than 200 projects in different scales, achieving worldwide recognition for its expertise in the field of airports and transportation architecture.

Michael Baker International, a leading provider of engineering and consulting services, including design, planning, architectural, environmental, construction and program management, has been solving some of the world's most complex infrastructure challenges for more than 80 years with a legacy of expertise, experience, innovation and integrity.
Based in Pittsburgh and with nearly 100 offices nationwide, we partner with clients on everything from roads, bridges, tunnels, mass transit, and airports, to water treatment plants, arctic oil pipelines, environmental restoration and specialized overseas construction. We serve as a trusted adviser to the communities and airports we serve, making them safer, more accessible, more sustainable and more prosperous.
We provide visionary leadership in facilitating transformational change for our clients. Our work delivers differentiating innovations and dedicated experts who challenge the status quo and share a world of diverse experience and an impassioned entrepreneurial spirit. We deliver quality of life.
Having served the ACAA and the development of the Pittsburgh International Airport for over 30 years, Michael Baker continues its longstanding commitment to Pittsburgh as the Architecture & Engineering Team for the Multi-Modal Complex. Michael Baker led a team of national and local architecture and engineering firms in the development of designs for the multi-use parking garage, rental car facilities, parking lots, internal access roads for the parking and rental car facilities, and remote commercial hold lots. Our team for this work includes Abstract Group, Demattei Wong Architecture, Watry Design, Arora Engineers, Blymer Engineers, RIB US Cost, evolveEA, Rhea Engineers and Consultants, Geomechanics, Red Swing Group, Monaloh Basin Engineers, Graves Design, Deborah Knox, The Lexis Group, and Fukui Architects.
The company was recently recognized in the 2021 rankings by Engineering News-Record as the 19th largest aviation design firm in the country.
About the Construction Management Team

The PJ Dick/Hunt team has extensive experience in the aviation market and are well known in the western Pennsylvania region. The PJ Dick family and the Hunt Construction Group family have been working in fully-integrated teams for the past 25 years. Together they have successfully completed two significant projects, and individually, Hunt and PJ Dick have built signature projects locally, including many of Pittsburgh's iconic public gathering places. They have constructed over $9 billion dollars of award-winning projects such as the PPG Paints Arena, Heinz Field, The David Lawrence Convention Center, and 3 PNC Tower.
The companies' aviation knowledge is extensive, with PJ Dick having provided general construction services for the PIT Midfield Terminal and Hunt overseeing a variety of projects at DIA, ATL, and FLL where work included new terminals, new baggage handling systems, interior modernizations and tenant fit-outs.

Turner Construction is a North America-based, international construction services company and is a leading builder in diverse market segments, including aviation. With a staff of over 6,000 employees, the company completes $12 billion of construction on 1,500 projects each year.
Turner has completed many of the most complex and challenging aviation and transportation projects, and has work underway at the country's major airports, including DCA, DFW, JFK, LAX, MCO, OAK, SAN and SFO to name a few. Turner has been ranked as both Number One Contractor and Number One Green Builder in the U.S. several times by Engineering News-Record, as well as being named one of the Top 6 Best Commercial Building Contractors In The US by Advisory HQ in 2017.

Benefits for the Region
The long-term goal of the TMP is to create a smarter, more modern, more cost-efficient airport that will help reduce costs for airlines and attract more flights, more tourists, and more businesses to the region. In the short-term, the region can expect thousands of jobs created and more than $1 billion in economic activity.

Facts & Figures
The Terminal Modernization Program (TMP) is expected to add nearly 11,000 direct and indirect jobs to the region, generate more than $1 billion in economic activity and reduce the time from curb to gates by 50 percent. Explore more facts and figures on the impact of the TMP.